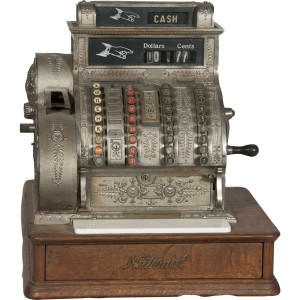 The need for quality, high performance and low maintenance POS hardware for restaurants, cannot be overstated. There is nothing more frustrating to restaurant owners, staff and customers than to have to delay a customer because a piece of hardware on your POS system is malfunctioning (POS Terminal, Printer, Scanner, Credit card terminal). It is often tempting to try and save money by purchasing hardware that costs a little less or continue to try to repair or patch the malfunctioning equipment. I have worked with customers that will try everything they can to not replace or upgrade their hardware regardless of how it is affecting their operation. The people who are really affected by these decisions are your customers.

We at Smart POS will do everything in our power to help our customers save money.
We will provide the most reliable high performing and low maintenance hardware at the best price. All of our hardware comes with a three year warranty. We service and support our hardware 24 hours a day 7 days a week and 365 days a year. We will service any and all pos hardware regardless of the software you are using. Our entire staff is A+ certified as well as microsoft operating systems certified.
What this means for our customers is peace of mind. You can focus your energy on other aspects of your operation knowing that you have reliable hardware and should anything ever go wrong we are just a phone call, email, or text away from making sure your system is running efficiently and effectively and your customers are being taken care of.
As technology changes and moves forward we will always be able to bring this technology to our customers seamlessly. From table side POS to liquor dispensing systems to kitchen video monitors we will always have the hardware technology to assist our customers assist their customers.
Smart POS will provide our customers with peace of mind now and many years into the future.