What Is a Restaurant POS System? Traditionally, you can install a POS system at the counter where customers can make payments and collect their purchased items. To enable the transaction system, you need to install a payment terminal device with other POS software and hardware. Today, the restaurant point of sale system not only supports your transaction but also facilitates additional functionalities to make your business processes more efficient.
A modern POS system, other than enhancing customer experience, also streamlines your business operations, making it the heart of your food and beverage business. A POS system is a choice for every food and beverage operator to help them with cash management. The most significant advantage for the industry is that they can update their system depending upon their need to get the most out of their point of sale system. This system offers:
Reporting and analytics
Mobility
Gift and loyalty
Labor management
Inventory management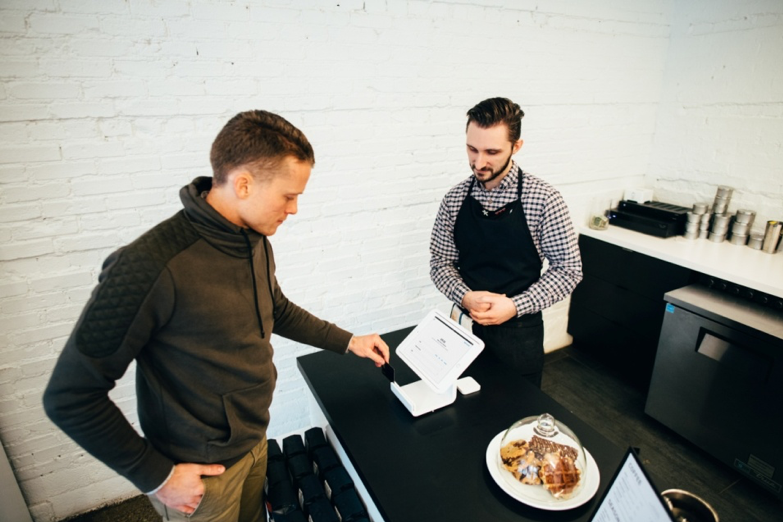 (Source)
Business Benefits of Restaurant POS Systems
Restaurant POS systems are essential in delivering an exceptional guest experience, increasing sales and profit, and controlling costs. Choosing the right restaurant POS system helps you in providing the following:
1.     Excellent Customer Experiences
Customers expect much more than just good food from a restaurant. If you do not meet their expectations, they will not come back. A POS system can help you enhance your operations and bring your restaurant in the good books of your customers by providing an exceptional experience. Linking your POS interface with a mobile or tablet can accelerate the speed of service, making your guests happy.
2.     Centralizing Your Menus and Promotions
If your restaurant branches are at various locations, you can centralize the control to deliver an exceptional experience to all your customers. You can update your menus, pricing, and promotions from one site instantly. A POS system based on cloud computing can provide an efficient way of helping you to modify your menus and prices universally and immediately.
3.     Kitchen System
POS system can help you in integrating your orders and tracking your kitchen performance. All your workers can be on top of their tasks by communicating vital information in real-time. You can mount this system in the kitchen or the preparation areas with a graphical display. This system will help improve the efficiency of your kitchens, reducing errors, and increasing the speed of service.
4.     Reports and Analytics
Your POS system will record all the transactions in real-time. You can generate insight and check the progress only in few clicks. A POS system will help you improve the performance of your restaurant, making you aware of all the activities. You can access the information through analytics and reporting. The information you get from the reporting tool may include the wasting of food, staffing levels, and theft records. A POS system opens a new door of opportunities by helping you eliminate these problems with ease.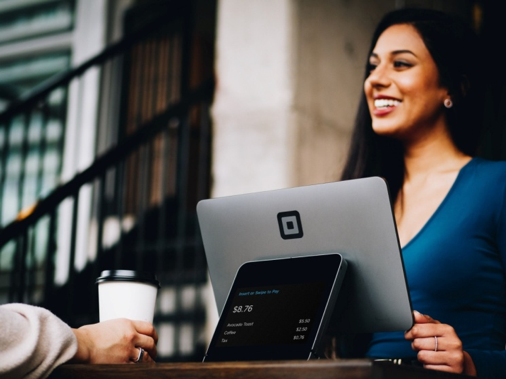 (Source)
5.     Mobility
You can connect the POS system to your staff's mobile devices or provide them with tablets to take orders. The advantages of mobile-enabled POS systems include accelerated service and accuracy in orders. The staff can take orders on mobiles and tablets, reducing human errors significantly, and preventing the wastage of food as a result. Managers can review the performance of their operations in real-time from their smartphones from anywhere.
6.     Drive Repeat Business
You can track customers' previous order histories by creating their accounts with their details. This way, you can connect with your customers on a personal level, eventually driving order repetition to your business. Connect with customers to encourage repeat business by using accounts to track previous orders and by rewarding loyal and regular customers with valuable discounts.
7.     Fast Service – More Orders
Servers can take and send orders without leaving the floor. Only with a few clicks, your staff can generate orders in seconds. By just swiping and tapping, servers can add and remove items, and they can also add customer's details for the next visit.
Restaurant POS Systems: Conclusion
A POS system is a must-have system in restaurants today, as it can help you in many ways. Smart POS can provide you with a complete POS system to facilitate your business operations.
Contact us at 303-309-1218 for further information about how a great POS system can benefit your business.