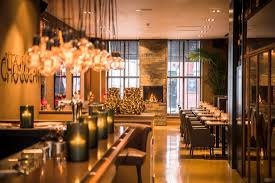 There are numerous POS systems for restaurants. These range from off the shelf to customized software and come with numerous options. With an international reach and affordable price tag, Smarter POS helps the food and beverage industry succeed with superior management and branding.
What should I look for in a POS system?
The food and beverage industry has a unique set of requirements. Restaurant owners must be capable of dealing with inventory, managing rapid turnover, training, and making payments. Meanwhile, customers demand satisfaction.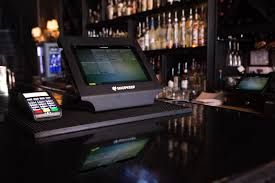 A good point of sale system blends the power of simplicity with speed and availability. Employees must easily integrate the system into their daily routines while customers need powerful payment mechanisms. Support for personnel and inventory management is critical as well, saving time and money.
In today's world, many restaurants need a global reach as well. Globalization and the ease of travel made tourism to the United States popular. It is not uncommon to have customers from Asia, Europe, and the Americas visit an establishment, especially in major cities and popular recreation spots.
Should I customize my POS system?
POS systems need to work with your company instead of against it. That is why major pizza chains tend to rely on customized software. Not every restaurant is the same. In fact, many chains prefer to build their systems.
Beyond functionality, a brand is incredibly important in the food and beverage industry. With many different options to choose from, you need to be identified to retain a loyal customer base. Personalized screens and a unique user interface enrich your environment and help you stand out among your peers.
Smarter POS is highly customizable. Our a-la-carte system, Matire'D, can be tuned to your brand with ease. We offer standard features such as time management, credit card processing, and gift card and loyalty tracking alongside back office support and custom development as well.
What are the benefits of the Smarter POS system?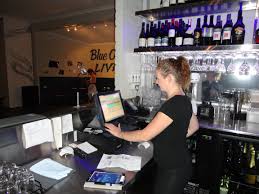 Matire'D is available, simple, and affordable. Our POS system spans over 50 markets across the globe with more than 150 available currencies. We offer customization to fit the needs of our clients as well.
Bars, night clubs, table service establishments, and the fast-casual industry all benefit from our software. Our satisfied customers include Dairy Queen, Egg and I, Coda Brewing Company, golf courses, and even the Denver Botanic gardens.
What are the POS systems available for restaurants?
There are many POS systems for restaurants. TouchPoint, Toast, and TouchBitro are just a few. Each comes with different features and different pricing.
Our system boasts adoption at many different locations. Whether you are a golf club containing a bar, a full-service restaurant, or the local pizza joint, we help everyone succeed.
What does a restaurant POS system cost?
Companies charge different rates for different equipment. Typical software costs a restaurant between $50 and $200 per month. Hardware, another consideration, can cost as much as $4000.
The restaurant industry is competitive. Contact Smarter POS today to discover how we can benefit your brand.
SMART POS
Svend Bramsoe
303-309-1218