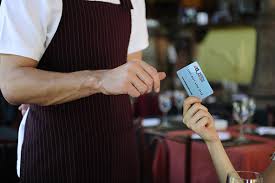 Credit card processing for POS systems is a major concern when considering which technology to use. Credit cards are a significant source of revenue for restaurants. Despite their widespread adoption, merchant fees are already a burden. Being produced by EVO Payment solutions gives Smarter POS access to 150 currencies in a global market.
How do credit cards affect my business?
Many small businesses and startups have little leeway for fees. Even so, the average merchant fee among credit card processors is typically between 2 and 3 percent of a sale. Clients generally pay a higher cost when using credit.
Despite the additional cost, accepting credit cards drives sales. A survey by Intuit found that 83 percent of businesses saw an increase in revenue after starting to take credit. Fifty-two percent of companies saw an increase of at least $1000 with 18 percent receiving a boost of $20000 each month.
Not only do credit cards broaden the customer base but they lead to increased spending. For restaurant employees and employers, this means that tips often increase as well. The money in their wallet is not limiting the amount your customer spends.
Some credit card companies allow you to negotiate a fee. Many providers offer tiered accounts with lower costs at higher volumes of sales.
Do I need to purchase additional equipment to accept credit cards?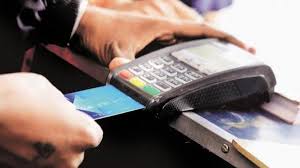 If your hardware does not provide a point of sales system, you need to purchase additional software. This allows you to take advantage of the efficiencies generated by an electronic payment system.
The Smarter POS system offers integrated credit card payments and a variety of features. Our SecureTablePay, operating in over 2000 restaurants, works with more than 20 of the top restaurant management systems. We work with you to increase efficiency and drive sales with whichever provider you choose.
The efficiencies that our system provide are a benefit to both your servers and your bottom line. Efficiency increases the revenue per person per hour while allowing your waiters to handle more tables. The system also closes a sale from the pinpad, avoiding the potential security issues related to credit card receipts.
Alternative options such as Stripe exist. However, obtaining inventory tracking and the power of a full point of sale system means purchasing additional software.
What are the most commonly accepted credit cards?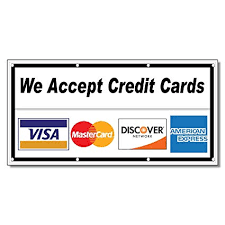 Businesses in America face a wide variety of options when considering which credit cards to support. Visa, Mastercard, American Express, and Discover are the largest providers. However, banks such as Chase also offer options to qualified customers.
Many of the most popular credit card companies require good to excellent credit for your customer to become a cardholder. Companies are as concerned about being paid back as you. This is particularly true if they charge an extra fee to use their systems.
Point of sales systems may charge a fee to access your merchant account. For example, Stripe includes a 2.9 percent processing fee with an additional charge of 30 cents for a successful transaction. These fees often cover the merchant fee and give you access to any other software required to process a credit card.
Credit card processing for POS systems is common. Smarter POS offers superior quality and the prospect of better efficiency. Contact Svend Bramsoe today to find out how our POS systems can benefit your restaurant.