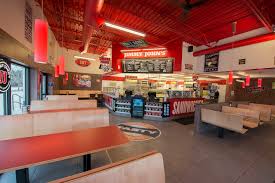 POS systems for franchises need to be robust. Franchises require solid technologies that back the claims of their owners and are easy to deploy.  Cloud or networked solutions work well in this case. Evo provides a solution which easily integrates all locations.
What type of POS system does a franchise need?
Franchises require systems that manage either part or an entire franchise. Back-office support, integrating data from different locations, and helping general managers perform accurate inventory management are all parts of a POS system at this level.
This differs greatly from simply integrating your system with Quickbooks or an excel spreadsheet. Where a small shopkeeper can track all metrics in one place and knows how well the entire company is performing, a franchise owner with many locations relies on others to stay up to date. The otherwise simple process of collecting and analyzing data becomes a coordinated effort.
Due to the complexities, many franchises opt to build their own POS systems. However, these systems can be fraught with errors. The company does not focus on building out the software and often places its POS system on the backburner for more pressing needs. A lack of care results in outdated batch processing systems, sluggish response, and inefficiencies that hurt the bottom line.
When a POS works correctly, it can vastly improve your business. Integrated reporting and management saves time and can vastly increase the revenue per person per hour.  Franchise wide POS systems place insights in one place, in a reliable and easy to access manner.
What types of payment systems are available for franchises?
There are several solutions available for franchises looking for a point of sale system. Among the oldest are Smart POS, lightspeed and LivePOS. Each aggregates data company-wide.
Our solution works with customers such as Dairy Queen to offer a powerful all in one solution for the franchise. Since many franchises require more than an off the shelf solution provides, we also work with our customers to provide a system that works for them.
What if my franchise wants to build a custom POS?
There are times where an external POS does not fit the needs of a company. Franchises such as Papa Johns produce their own system to handle the complexities of delivery. This may be the only solution you are left with if you have an extremely unique need. Still, our company tries to work with customers no matter the situation.
Even if you find yourself building a POS system, it is important to use a trusted payment processor. Today's software development does not require creating entirely new solutions for every part of a system. This is especially true of shopping carts and credit card processors.
In the case of payment, it is advisable to find a trustworthy partner that can still provide an all-in-one solution for your credit card providers. These companies have years of experience and deploy the latest security measures to keep you secure and open.
Evo Payments is connected to the worldwide marketplace, used in 50 different countries and handling over 150 currencies. We support ever major credit card company.
If you are looking for a solid POS system for franchises or a payment application for your custom application, Smart POS can help. Contact us today to find out just how we can help you drive growth.
Call POS expert Svend Bramsoe at Smart POS today:
303-309-1218