Business is booming in the sunshine state, and Colorado retail stats and trends show this. With the Denver residential and commercial real estate markets exploding, your business reaches more customers than ever before. Retail sales make up a healthy portion of the state's
What trends are affecting retail stores in Colorado
Colorado is a progressive state where entrepreneurs experiment. From the brewery trends of the 1990s to medical and recreational marijuana, the state has many multi-billion-dollar industries. Other trends affecting the state
This explosion is not without issues. It is harder to find qualified people in the retail and food services industries. Employment opportunities grew by 13.7 percent in 2018. The minimum wage rose to $11.10 but even fast food companies, due to the high cost of living and the need for people, over $13.50 or more per hour.
Even with the rise in wages, the Colorado retail market outperformed many others across the country in 2018. Marijuana sales were a significant driver of growth.
Aside from a few key industries, Colorado consumers follow trends. Modern customers love the experience, and successful companies are tapping into the growing trend of providing more than just products. Inventory free retail hubs are growing across the world.
What trends are affecting restaurants in Colorado?
The tourism industry provides a steady stream of customers, but there are still obvious trends in the Denver restaurant industry. In 2018, breakfast restaurants such as Snooze grew to new heights while Middle Eastern cuisine became more popular. Coloradans still enjoy staple industry foods. Tap and Burger bars opened to acclaim across the greater Denver area.
Predictions for 2019 show a growth in the use of technology. IPads and handheld devices are growing in popularity and driving experience over just the product. SecureTablePay by Evo is just one available device.
Where can I open a business in Colorado?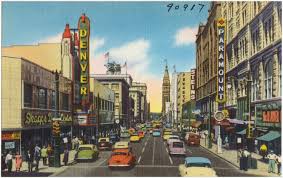 Even if the residential real estate market is exploding, the commercial real estate is cheap. A CBRE study of the top performing markets in the country found that the lease rate is among the lowest with the average price per square foot hovering at $16.90. Construction companies are more likely to build out commercial space than accept residential projects, delivering the second most retail space in the 2017 study.
The most promising cities to open a business in the state are along the Front Range. Population and income growth, education levels, and median household income are growing at a faster pace in Denver, Fort Collins, and Boulder than elsewhere.
Still, other parts of the state are riding the upswing in sales. As new residents explore the mountains, towns such as Glenwood Springs are experiencing growth. Glenwood Springs saw $120.5 million in total restaurant, bar, hotel, and motel sales in 2018.
How much revenue does the average retail business in Colorado make?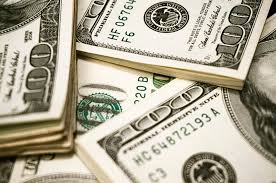 Restaurants brought in $615,849,000 in total sales in Denver for the last available reported year, 2015. The entire state saw over $6 billion in total sales in the same year. Year over year, sales are experiencing linear growth. However, that rate grew faster after 2014 bolstered by an increase in population and rising incomes.
Retail stores follow a similar trend even as the situation looks increasingly dire across the country. Colorado retail stores saw over $1 billion in revenue in January of 2017 according to the latest report by the Colorado Department of Revenue.
Growing revenue requires spotting trends and improving efficiencies. Point of sales systems offer reporting, payment, and other solutions to make retail operations simple. Contact Smarter POS today. Let's discuss how we can help your business.
---
References
Bennett, Matthew. Glenwood's lodging, dining industries serve up healthy 2018 sales rebound. Post Independent (26 February 2019): https://www.postindependent.com/news/local/glenwoods-lodging-dining-industries-serve-up-healthy-2018-sales-rebound/
Denver's Retail Market Outperforming Other US Markets. Mile High CRE (21 June 2018):
https://milehighcre.com/denvers-retail-market-outperforming-other-u-s-markets/
Midson, Lori. Trensd Without End in the Denver Dining Scene. Westword (19 September 2018:
https://www.westword.com/restaurants/denvers-hottest-restaurant-trends-so-far-in-2018-10799822
Restaurant Sales in Colorado. Colorado Department of Revenue (2018):
https://data.colorado.gov/Revenue/Restaurant-Sales-in-Colorado/rjvq-j29g
Retail Sales Report. Coloardo Department of Revenue (2018):
https://www.colorado.gov/pacific/revenue/retail-sales-report
The Trends that Will Shape Restaurants in 2019: Technomics Take. Technomics (30 October 2018):
https://www.restaurantbusinessonline.com/consumer-trends/trends-will-shape-restaurants-2019-technomics-take