POS System for Restaurants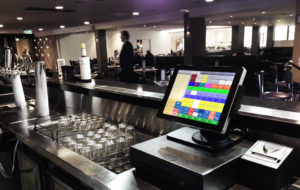 Point of Sale systems and restaurants are a match made in heaven. As a customer, you want your food to come out quickly and accurately. As a restaurant owner in Colorado, not only do you want the customer to be happy with your speed and service, but you also want the ability to track what they order.
Analyzing data
Analyzing data is helpful for knowing how much product to order and stock, if an item is selling well, what time of day certain items are most popular and so much more. The POS system makes analyzing customer behaviors a breeze.
Data for food ordering and storage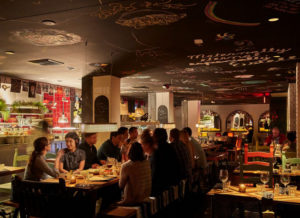 When the server enters an order into the system, that data gets stored in a file that can be easily accessed by management on the backend. Managers and owners can log in at any time to view itemized reports and graphs of goods sold in their restaurants. Imagine how much time this saves owners who need to place food orders from vendors multiple times a week. POS systems make it possible to do this with ease.
Data for marketing food & drink items
POS systems also show a timestamp of every food and drink order that gets rung up. This helps your team get creative with marketing strategies. For example, if the "pumpkin soup" is selling well in the month of January, between 11am and 2pm, you can schedule a promotion to discount this item by 10% during that time frame. This incentivizes your customers to visit your business more often in this period because of the exciting promotion. The data from your POS system enables you to track your customers ordering habits and actively engage them with rewards.
Loyalty systems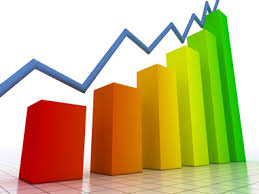 Most POS systems also allow for loyalty systems, which are hugely popular in fast-casual restaurants. Loyal and repeat customers expect to be treated with a sense of respect since they frequent their favorite restaurants often. In the old days, paper punch and stamp cards were the preferred method of rewarding customers. Buy 10, get 1 free. Visit 5 times, get 20% off your next order. With POS systems, the entire loyalty program is digitized. This gives infinitely more options for owners to incentivize customers to frequent their establishments.
Most importantly, all of your customers who choose to sign up for your program are now stored digitally in a system that can be used for targeted marketing campaigns. Want to give $1 off every coffee ordered on a Friday? You can email blast your user base on Friday morning alerting them of the discount. With a few simple keystrokes on the backend of the POS, you can activate a promotion and watch your sales skyrocket.
The POS system puts invaluable information about customer orders and data at your fingertips. As a restaurant owner, you can use this data to increase sales by utilizing a loyalty system, track orders to streamline vendor ordering, and analyze ordering patterns for tactical optimization.
Contact us today to schedule a consultation with Smart POS.