Marijuana Dispensary POS System, Printers & Terminals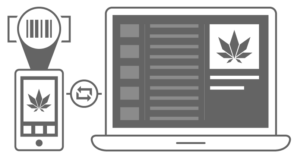 With the legalization of marijuana becoming more popular, especially in the state of Colorado, so is the importance of staying ahead of the competition. POS systems with smart inventory tracking can help you stay on top of your customers order patterns to ensure you never run out of their favorite products. On the flip side, you don't want to stock your dispensary with products that aren't popular and don't sell.
POS analytics and modern technology can recommend to you what products to order and even automatically create orders for you to guarantee you never run out of items.
Dispensary analytics
With so many strains and hybrids available on the market, you want to do everything you can to help your dispensary stand out from the crowd. Some POS systems even give you access to general market data across the industry, which is incredibly helpful in understanding the latest trends.
Marketing at dispensaries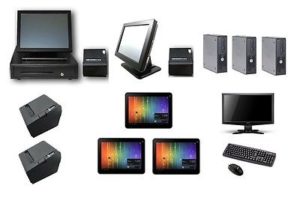 Analytics give you high and low level views of your customers spending patterns. How often do they come into your business? At what time of day is the highest amount of traffic? You can use this information to enhance your marketing tools and create loyalty programs to incentivize your customers to keep visiting your dispensary.
Many POS systems also offer referral programs. Incentivizing your top customers to refer their friends to your business is a great marketing tool that creates passive income. Your customers do the work for you, and are happy to receive a reward for their word of mouth efforts.
Compliance and reporting
Similar to a bar, keeping track of inventory and weighing products is extremely important for the cannabis industry.
Weighing for inventory
Cannabis sells by weight, rather than by item, making theft harder to spot. A POS system helps to keep a record of daily weights and can alert you if something doesn't add up. This limits the possibility of employees skimming your products and causing damage to your profits.
Weighing for sales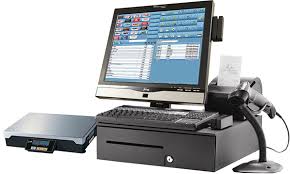 Cannabis also needs to be weighed as part of the checkout process. Rather than a two-step process of weighing and inputting the numbers manually into a register, many cannabis POS systems come equipped with integrated scales. These scales automatically weigh and populate prices in one smooth step, preventing human error and speeding up the checkout process.
State laws & compliance
Each state has different laws about how many ounces can be sold to each customer per day. Your POS system will keep a log of your customers and easily alert you if a customer is trying to purchase more than the legal limit.
Terminals & printing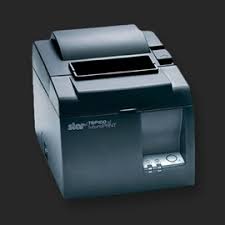 A nifty tool that dispensary POS systems offer is the ability to print labels for cannabis containers. Because so many different cannabis options exist, yet look so similar, it's extremely important for customers to be able to keep track of their purchases. Labeling also makes your business look more professional and helps your budtenders stay organized.
Contact us today to schedule a consultation with Smart POS.