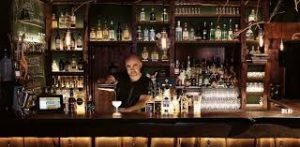 When choosing POS for bars, many things must be considered. Keeping track of inventory at bars is incredibly difficult because the main product is liquid, which is harder to track than solid food. Inventory control, weighing bottles, and avoiding over pouring is essential to a bars profits and losses. Furthermore, bars are a high-traffic business that can see hundreds of orders per day in both cash and credit. Luckily, POS systems come equipped with inventory tracking, making this potential nightmare for business owners in Colorado much easier to handle.
Inventory tracking
The worst thing that could happen at a bar is running out of liquor! Savvy, cloud based systems allow managers to track sales 24/7, ensuring that your bar is always stocked. Even better, you can schedule orders automatically which helps ensure you never forget to restock your liquor after a busy day.
Inventory monitoring off site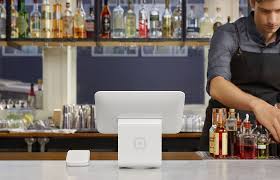 Inventory monitoring can be done off site, meaning that if a manager or owner is in a meeting or not able to come in that day, they can still monitor and place orders for restocking. This adds a level of comfort and ease to a busy manager's life.
On the spot menu alterations
Speaking of mobility, managers and owners also have the ability to update the menu/POS system off site in real time. For example, if an item is selling particularly well, perhaps the manager will want to upsell that item the next day by running a promotion on it during a specific timeframe. This action is made simple with on the spot menu alterations and email promotions that allow your business to capitalize on smart analytics.
POS systems for accuracy
Because bartenders are busy and move quickly, human error can be exceptionally high in this industry. Modern POS systems with easy to use touchscreens make it easier for bartenders to see and click the correct buttons when in a hurry.
Theft control & security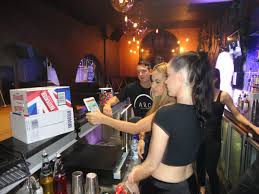 Many POS systems also come equipped with an added security layer. In the case that a bartender does slip up and make an error, a supervisor's code is needed to reopen the ticket and fix it. This extra step slows a bartender down, which means they make less drinks and tips. Knowing this motivates them achieve 100% order accuracy in order to avoid a break in progress for manager authentication.
Accountability
Furthermore, because supervisors monitor the tickets and inventory, bartenders will be less tempted to add items to the check for 'free'. Unfortunately, this practice is common in bars without modern POS systems, as bartenders may favor their friends or family by giving handouts. This habit is detrimental to a bar's bottom line, and POS systems inventory and data tracking helps to solve this problem.
Contact us today to schedule a consultation with Smart POS.